Corki - The Daring Bombarder - Shaftz guide
---
Statistics -
X Health 375 (+82 / per level)
X Mana 243 (+37 / per level)
X Move Speed 310
X Armor 13.5 (+3.5 / per level)
X Spell Block 30 (+0 / per level)
X Critical Strike 2.5 (+0.25 / per level)
X Health Regen 0.9 (+0.11 / per level)
X Mana Regen 0.8 (+0.07 / per level)
Corki's gatling gun fires multiple shots every half second dealing a quarter of his total damage, and shredding the armor of enemies who are under continuous fire.
Corki's gatling gun fires at all targets in front of him for 3/3.5/4/4.5/5 seconds, dealing a quarter of his total damage and shredding 1/2/3/4/5 armor with each shot. The armor reduction persists as long as the enemy is under continuous fire.
Cooldown
16/16/16/16/16 seconds
Cost
60/75/90/105/120 Mana
Range
600
-5 Armor to EVERYONE in 600 range cone in front of corki Max Duration = 5 Seconds so -25 Armor to everyone in cone, 25x5 =125 (125 Max Armor Deduction)
Corki fires a flash bomb at a target location, blinding targets in and around the blast. This attack reveals stealthed units around the impact area as well - Killing wards can give you a strategic advantage, i recommend checking the spots below. These spots are very common spots that people ward, constantly check dragon and baron because those are the most common spots.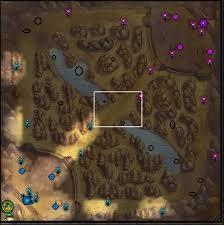 Other then providing TOTAL map control & AOE Damage + Armor deduction corki boasts a very effective escape method - Valkyrie - Pretty much a built in flash, use this to escape over walls, juke your enemies, or for the extra ground damage it provides, it may be miniscule however the more damage the better. Knowing when to use Valkyrie can mean life or death, good corkis will save Valkyrie for when he gets into danger and save it for the perfect opportunity.
---
Items / Mastery's / Skill Order
Summoners!
Ghost + Flash - Best AD Carry summoners, both offensive and defensive spells prevents and creates ganks changing the game and allowing you to escape from almost every situation if used correctly.
Items !
Start with a dorans blade until you get more comfortable with the champion, once your familiar with corki start with a longsword. Corkis main DPS item is Black Cleaver - Black cleaver because the armor deduction that it provides stacks with your ARP from the Gatling Gun, By the time you farm black cleaver (Assuming your not fighting with your lane partner for creeps or being denied) The enemies should go into negative armor or near close, therefore your attacks become straight damage, along with corkis passive which is 10% of corkis attack damage in PURE (Not able to mitigate) damage (Goes past armor). After BLACK CLEAVER continue your build, at this point team fight phase is about to start (Generally) So choke down a fort pot then farm up an attack speed bow. After you farm up the bow go for a Pick Axe for the extra AD - You will be building into bloodrazors next, at this point you should ALLWAYS have a fort pot in your inventory due to corkis squishieness, After bloodrazors you then get a Vampiric Scepter and build that into a blood Thirster, after bloodthirster you build Guardian Angle for the extra survivability and then if your last spot isnt filled get another bloodthrister - BOOTS - MERC TREADS ALLWAYS ! - the 20% CC duration reduction is just to valuable to pass up, due to corkis inability to survive, this is a NECESSITY.
Mastery's -
Standard AD Carry build, go into offense and pick up the armor pen then either go deffensive or utility for the rest of the points (I Go utility)
Runes -
ARP Red + Quints HP Yellows and MP5 Blues
Skill List
E1
W2
E3
Q4
E5
R6
E7
Q8
E9
Q10
R11
Q12
W13
Q14
W15
R16
W17
W18
Basically Gatling Gun is your MAIN damage
Tips - RED BUFF ! Is an EXTREME help ! Chasing down enemies with the stacking armor reduction + red is GG